This year, all tickets for the film showcase will be completely free as a token of appreciation to the entire community that has shown interest in Spanish cinema in Los Angeles, in recognition of the support we have received over so many years.
Reminder that RSVP is not a guarantee of admission. Admission is on a first-come, first served basis until the theatre reaches capacity
FRIDAY , NOV 3, 2023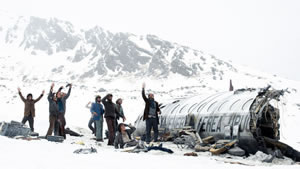 SOCIETY OF THE SNOW (2023)
Advance screening!
Aero Theatre | 7:00PM
J. A. Bayona, 143 MINUTES, Netflix, Spain
In Spanish with English subtitles.
In 1972, the Uruguayan Air Force Flight 571, chartered to fly a rugby team to Chile, catastrophically crashes on a glacier in the heart of the Andes. Only 29 of the 45 passengers survived the crash and finding themselves in one of the world's toughest environments, they are forced to resort to extreme measures to stay alive
Pre-recorded introduction by filmmaker J. A. Bayona.
Free popcorn + soda courtesy of Recent Spanish Cinema
Opening Night cocktail reception following the film.
Doors will open at approximately 6:00pm. Reminder that RSVP is not a guarantee of admission. Admission is on a first-come, first served basis until the theatre reaches capacity

RSVP LINK:


SATURDAY, NOV 4, 2023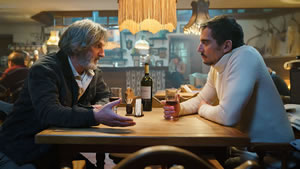 CO-HUSBANDS
U.S PREMIERE
4:00pm
Los Feliz 3
Dir. Lucia Alemany, 102 min
Toni and Emilio both receive the same tragic phone call: their wives are in a coma after an avalanche at a ski resort. When they reach the admissions desk at the hospital, they make a startling discovery: their wives are, in fact, the same person... Laura. For years, Laura has been secretly leading parallel lives... and riding a crazy roller-coaster between her two families. Forced to stay together until Laura wakes up and can be moved from the hospital, Emilio and Toni find themselves embroiled in a fight to prove who is her one and only, true husband. (Filmax - International Sales)

RSVP LINK: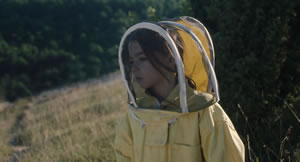 20,000 SPECIES OF BEES
7:00pm
Los Feliz 3
Dir. Estibaliz Urresola , 127min.
An eight-year-old child struggles with the fact that people keep addressing her in confusing ways.
During a summer in the Basque Country among the beehives, she explores her identity alongside the women of her family, who at the same time reflect on their own lives and desires. (Gariza Films / Luxbox Films)

RSVP LINK:


SUNDAY, NOV 5, 2023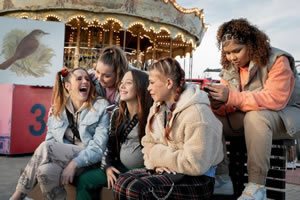 LA MATERNAL (Co-presented by LA OLA)
4:00pm
Los Feliz 3
Dir. Pilar Palomero , 122 min.

At the age of 14, Carla is a wild and rebellious teenager. Living in a modest restaurant on the outskirts of town with her young single mother, she skips school and passes the time with her friend Efraín. When a social worker realizes that Carla is five months pregnant, she is taken to 'La Maternal', a center for teenage mothers, to live with other young women like herself. Together with their babies, they will learn to cope with this new adult life for which they had no time to prepare. (Elle Driver)

RSVP LINK: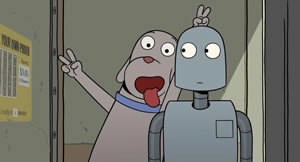 ROBOT DREAMS
Advance screening!
7:30pm
Aero Theatre
DOG is a lonely dog who lives in Manhattan. One day he decides to build himself a robot, a friend. Their friendship grows, until they become inseparable, to the rhythm of New York in the 80s. One summer night, Dog with great sorrow, is forced to abandon ROBOT on the beach. Will they meet again?

RSVP LINK: