A tribute to spanish director Bigas Luna
JAMON JAMON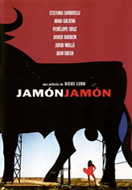 1990
100 min.
Bigas Luna's breakthrough film stars Spain's greatest modern actor, Javier Bardem (THE SEA INSIDE) in his first major role, as "the Brando of Los Monegros," bullfighter and ham delivery-boy. Penelope Cruz (VANILLA SKY) co-stars as Bardem's love interest in her breakout performance as well. An erotic parable of modern Spain, "coast and interior, computers and jamones," set in a desolate, dreamlike landscape of burger joints and whorehouses. "I wanted to fascinate others with what fascinates me." – Bigas Luna.
BILBAO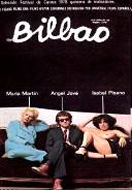 1978
90 min.
With Angel Jove, María Martin, Isabel Pisano. A crucial film in post-Franco cinema, BILBAO charts the sexual fantasties of Leo, an emasculated voyeur obsessed with kidnapping a prostitute. Bigas Luna employs his trademark close-ups to create a carnal world of fish-heads, body parts and electric razors, underscored by Lotte Lenya's haunting song "Bilbao." A nightmarish urban vision as powerful in its way as Scorsese's TAXI DRIVER. Discussion with director Bigas Luna.
GOLDEN BALLS (HUEVOS DE ORO)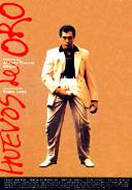 1993
90 min.
Arguably Bigas Luna's greatest masterpiece and one of the funniest, sexiest and most disturbing portraits of the new Spain put on film. Benito (Javier Bardem, at his carnal best) believes that because he has (literally) two huevos, he deserves two of everything else: Rolexes, cars, women, whatever. Co-starring the stunning Maribel Verdu (Y TU MAMA TAMBIEN) and María de Medeiros (PULP FICTION). Luna's caustic satire of kitsch and the new rich has something to offend everyone.
POODLE (CANICHE)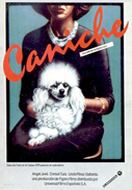 1979
90 min.
Bigas Luna's most scandalous and controversial film – it's only been shown a handful of times in the U.S. where it was greeted with outrage by shocked audiences – CANICHE is also one of his finest portraits of obsession, frailty and the human heart of darkness. Bernardo (Angel Jove) and Eloisa (Consol Tura) are a brother and sister holed up in a decaying Gothic mansion surrounded by swirling organ music, where their frustrated incestuous desires for each other are redirected towards … dogs. Luna shatters every taboo in the book with this very sick and darkly humorous portrait of "animal passions" run riot. He also creates a sense of dread and suspense mixed with wicked perversity that would make Hitchcock and Bava proud.
SOUND OF THE SEA (SON DE MAR)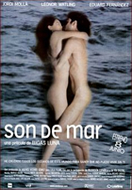 2001
95 min.
Bigas Luna's most recent film finally receives it's long-overdue L.A. premiere. The wonderful Leonor Watling (TALK TO HER) stars as a young woman who falls into a mad, obsessive erotic relationship with a literature professor (Jordi Mollá, LA BUENA ESTRELLA) when he moves to her seaside town. But soon after their marriage and the birth of their son, the professor vanishes and is assumed to be dead … or is he? Luna revisits his favorite theme of the overwhelming rush of desire that binds people together – and tears them asunder -- in this superb drama.
VOLAVERUNT
1999
90 min.
Four of Spain's finest actors – Aitana Sánchez-Gijón, Penélope Cruz, Jordi Mollá and Jorge Perrugorría – light up this gorgeous, seductive historical mystery from the maestro Bigas Luna. Following the death of the beautiful Duchess of Alba (Sánchez-Gijón) in 1802, her former lovers, including the painter Goya (Perrugorría) and the Prime Minister, Godoy (Mollà), try to uncover the silken web of deceit, adultery and court intrigue that led to her murder. Cruz stars as the lovely Pepita, one of the Prime Minister's mistresses – and a prime suspect in the Duchess' death. Inspired by Goya's infamous nude and clothed portraits of the Duchess of Alba, VOLAVERUNT shows Luna at his best – erotic, oversaturated, thoroughly unpredictable.